Dear Parents & Students,
The following video presentation contains important information about Leaving Certificate students returning to school for the month of March, and, information about the Leaving Certificate exams for 2021.
Coláiste Cois Siúire are recommending that the best option for students is that they opt to take sit the conventional Leaving Certificate exams in June. Students who do this will also be given an accredited grade and will ultimately receive the higher of the two results in their August results.
Return to School Declaration
Before returning to school, each parent (and student over 18) is required to complete an online declaration to confirm that their son/daughter is compliant with current public health control measures. A link to this declaration can be found here.
Timetable
Leaving Cert students will follow a block class timetable until the Easter holidays. This will allow meaningful class time with teachers and facilitate less movement throughout the building. Please note the finish times of 1530 on Monday, Tuesday, Thursday and Friday, and, 1300 on Wednesdays. School buses have been informed of this change.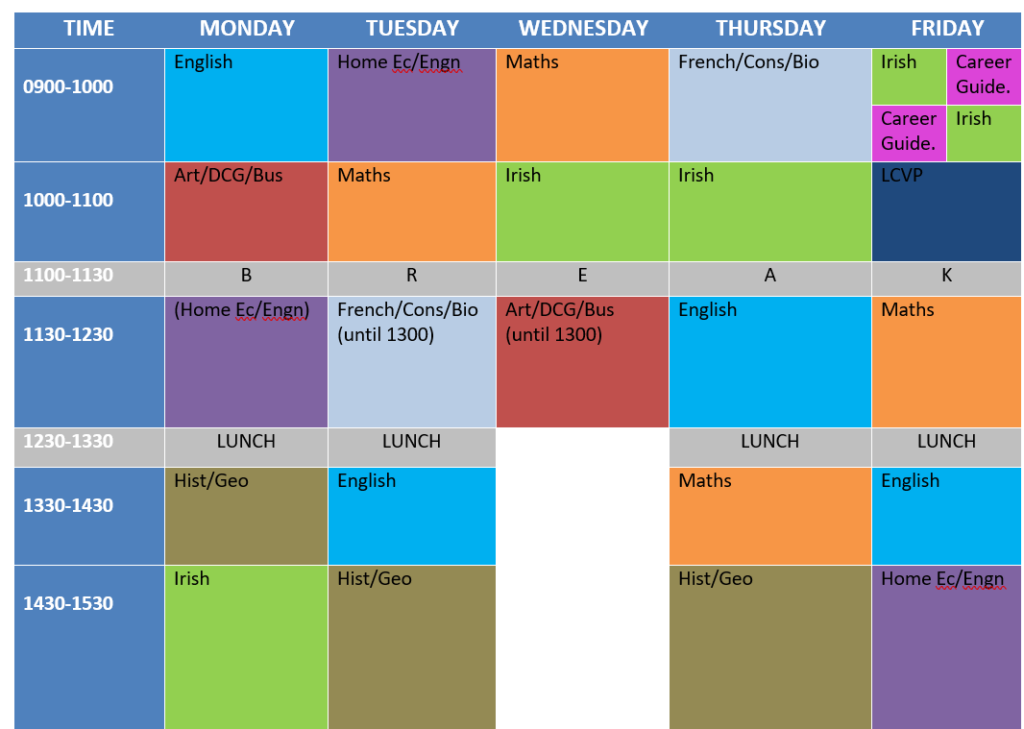 Please note that Leaving Certificate students are required to remain on school grounds for the entire day over the coming weeks. Students should bring a packed lunch, or, the option to order a Centra delivery for lunch is available at breaktime each day.
Base Classroom
The sixth year base classroom will move to GC6 on a temporary basis. Students are encouraged to bring a storage container to place under their desk to alleviate heavy school bags.
Increased Health and Safety Measures
An updated version of our school Covid-19 Response Plan CCS Covid-19 Response Plan Phase 2 – Return to Education March 2021 (1)
School management would like to take this opportunity to remind students to observe all health and safety measures upon return to school: 2m distancing, hand hygiene and mask wearing at all times.
Breakfast Club
Breakfast Club will run from 0830 – 0900 each morning and will be located in the Home Economics room on a temporary basis.