Coláiste Cois Siúire is a modern, co-educational, non-denominational post primary school that provides quality education to all, under the patronage of Kilkenny and Carlow ETB.
Our School Vision
Education Through Respect & Innovation
Our Mission Statement
Coláiste Cois Siúire is committed to providing quality education in a safe, mutually respectful and innovative learning environment. The school recognises that each student is unique and encourages its students to become enthusiastic and determined learners. It is the aim of the school to facilitate all of its students in fulfilling their academic and social potential.
Our School Ethos
The patron of Coláiste Cois Siúire is Kilkenny and Carlow Education and Training Board (KCETB).
ETB schools are underpinned by five core values: excellence in education; care; equality; community; respect.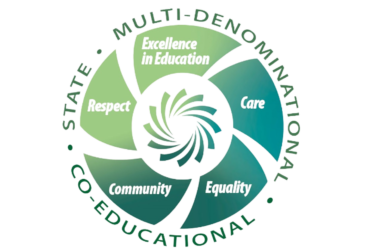 ETBs are the largest providers of multi-denominational education in Ireland and renowned for the provision of an inclusive, innovative, high-quality education that meets the needs of the entire community.
ETB schools bestow equal opportunities on their students and strive to provide high-quality education through respectful, positive, supportive and responsive learning environments.