School Self-Evaluation in Coláiste Cois Siúire
In DEIS (Delivering Equality of Opportunity in Schools) schools, the SSE process is the DEIS action planning process. DEIS schools use this process to critically reflect on current provision and to celebrate successes. It facilitates us to collaboratively identify areas which could be improved to benefit pupil learning experiences and outcomes. It also allows us to develop targets around resources, specific interventions and supports for children and young people who are at risk of educational disadvantage.
Engaging with the School Self-Evaluation (SSE) process provides us with an opportunity to.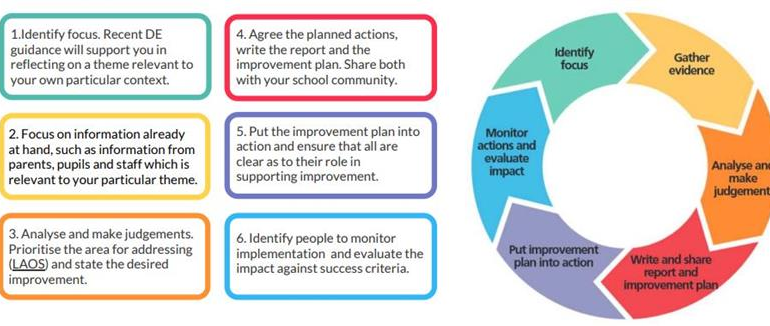 Click below to view our SSE Newsletters:
School Self-Evaluation and Wellbeing
DEIS schools are asked, by 2025, to integrate a wellbeing promotion review and development cycle, in line with the Department's Wellbeing Policy and Framework for Practice, into their DEIS planning.
SSE can help a school to address the wellbeing challenges that arise for learners and staff. The adoption of a multi-component, preventative, whole-school approach is most beneficial in promoting wellbeing. This involves all members of the school community collaborating to change and improve specific areas of school life that impact on wellbeing.